About
At Hanni Rosenzweig & Co. we counsel our clients on all issues over the broad IP spectrum, including copyright, design, brand creation, trademark and trade name evaluation, prosecution and maintenance. We aim to successfully protect our clients' brand and image, including all aspects of the development and management of international trademark, domain name and design portfolios. We assist our clients in anti-counterfeiting and enforcement actions in Israel and globally. We collaborate with renowned technology experts to serve the patent needs of our Israeli and foreign clients.
We are client oriented. Every project is treated individually. Through dialogue and meetings with our clients, we aim to gain full understanding of each project, and its requirements. We then develop the necessary strategy to ensure that our client's targets are met. Our approach is one of partnership with our clients: we offer regular updates, proactive counseling, and conceptual flexibility. In our determination to provide our clients with the best protection of their Intellectual Property, we promise high level, cost efficient service to ensure client satisfaction.
Hanni Rosenzweig & Co. represents designer, consumer and luxury goods, technology and professional service companies. We serve as a bridge for domestic clients in need of services abroad and represent the interests of international clientele in Israel.

Hanni Rosenzweig: Profile
Hanni Rosenzweig has more than ten years of experience practicing Trademark and Intellectual Property Law. Formerly a Senior Associate with two renowned IP law firms in Israel, Ms. Rosenzweig specializes in registration, prosecution and enforcement of trademarks and designs, including selection, clearance, development and management of international trademark and domain name portfolios, IP licensing, anti-counterfeiting and enforcement issues, policing the unauthorized use or infringement of clients' rights. Ms. Rosenzweig has advised Fortune 500 multinational companies and leading Israeli companies dealing in apparel, the electronics sector, hi-tech and more.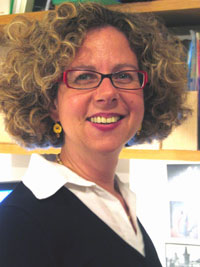 Hanni Rosenzweig spent over eight years as a researcher and producer within the Israeli Film Industry. She worked with international TV stations and has handled, among other things, the contractual aspects of film and TV productions.
Hanni Rosenzweig has lived in the USA, Germany, and Israel, and is fluent in all three languages. She is a graduate of the Tel Aviv University Law Faculty (L.L.B. 1995); a graduate of the Tel Aviv University Film and Television Department (B.A. 1985); a member of the Israel Bar Association (1995); and a member of the International Trademark Association (INTA).
Her international personal history and her experience in both law practice and the film industry, provide Ms. Rosenzweig with a unique perspective and a facility for creative and flexible thinking geared to meet the needs of her domestic and international clients.